It was July 2006 while I was on vacation in Spring, Texas contemplating a move to the area with my 3-year-old and pregnant wife when I got a call from Bob Metcalf, Metcraft Enterprises. He had found us in the San Fernando Valley Yellow Pages and was calling about looking for a local designer to help him work on some marine products.

Fortunately, I wasn't dumb enough to tell him, I was planning on moving to Texas. Instead, when I got back to town I got right to work. First on some 6" bullet speakers for the Malibu Illusion X Tower, then on some features of the Illusion XS Tower.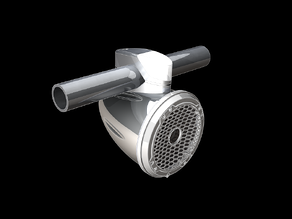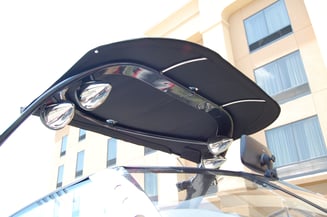 One day, about the time I moved to Texas, Bob said to me "did you know you were going to be moving when I met you"? Yes, I said, but I will be here every Monday as long as needed, to keep your projects going. And so, it was. Every Monday for almost a Year I would board a flight from IAH to LAX, spend a day with Bob and a day with other clients, until one afternoon Bob said, I have an idea for a new tower design. And we went to work on what would become a tower Tige would call the AlphaZ for the next 8 years.
The initial design was to partner with Taylor Made for an integrated windshield, but the deal added some risk and complexity for logistics when it came to manufacturing, so the idea was scrapped. In 2007 both Zewski and Wet Sounds were envisioing halo light on the products. When we met with Wet Sounds to discuss the project, we were both suprised and pleased to see what they were working on.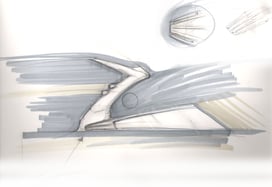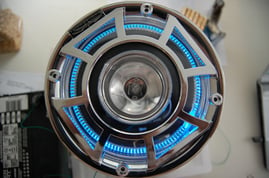 It took eighteen months, six months in concept and modeling and another year to bring it to production. The day we presented the 1/3rd scale model to Danny Gutierrez and Charlie Pigeon at Metcraft in Sylmar, California, I was very nervous. But at the end of the meeting the two business owners shook and Danny turned to me and said, can I have that model?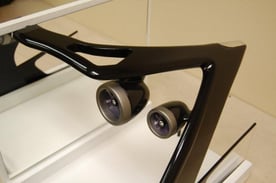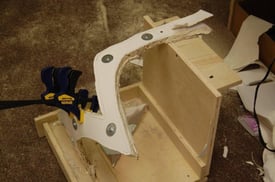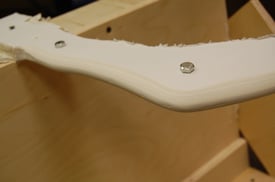 For the next ten months, it was all hands-on deck at Zewski Corp. from incorporating the proprietary mounts for the Wet Sounds speakers to the patented pivot tow/light combo, conceived of in a Fairfield Inn and Suites in Santa Clarita, California, where I would stay every Monday night. We pushed SolidWorks to the limit that year, but in the end, the result was a tower unlike anything on the market.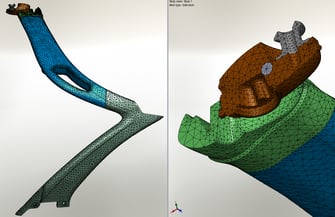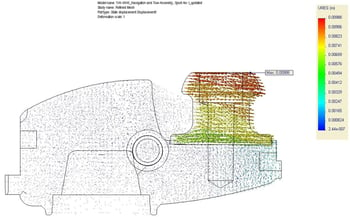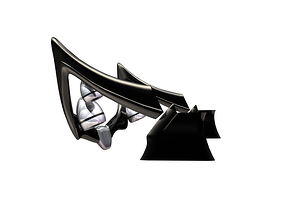 In the winter of '08 we drove the full-scale wood model to Tige' for a design review which resulted in a slight inward tilt of the arrow end. The grab hands were the result of just too much aluminum being in the turn of the tower and the lights were a result of the same issue at the arrow front. Both changes turned out to be a big success with the fans of the tower.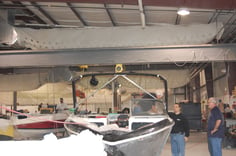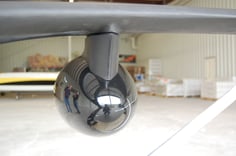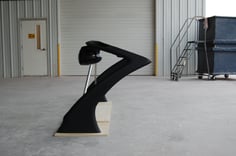 In 2008 Tige launched the AlphaZ Tower along with a sleek refined RZ2 and RZ4 with graphics designed by Danny, just as the economy was being hit hard by the stock market crash, but Tige' stayed strong with quality and innovation backing them. In 2009 the toll of the economic changes were felt by Metcraft who had invested nearly a million dollars developing the new tower and tower production was taken over by Tige directly. Shortly after interior lighting was added along with a camera to the tow assembly.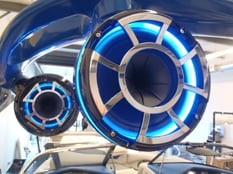 With time, Tige' has evolved with demand at last year replaced the AlphaZ with a better even more technologically advanced tower keeping up with thier tradition. Bob moved on to become the Director of Development at XTP and danny's career has moved on with Tige' exponentially as he continues to produce incredible designs. Wet Sounds has moved from thier 2000 sqft facility to a nearly 40,000 sqft facility as they continue to grow. And I, well, you can review the rest of our website to see how we faired.
For more on the tower project visit our projects page & for more stories like this follw us on facebook.