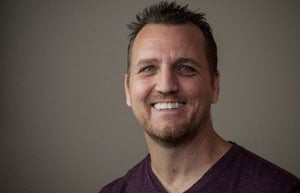 Larry Kiliszewski

Owner, Engineering Project Manager
15 Years ago after realizing a knack for taking an idea from one persons head to a product of CAD - and eventually a real object, Larry Kiliszewski created Zewski Corporation to bridge the gap between an idea and a product. Today the company operates very much on the same premise, only adding the scores of products Zewski Corporation and its team of experts in Industrial Design, Engineering, CAD and Project Management have helped clients bring to market over the years.
With wide range of clients in both the corporate and private sectors, Larry has built Zewski Corporation by tailoring services to a creative active consumer base of inventors and engineers looking for both design and direction. Each year continuing to build upon his 24 years experience from his roles at Ricon (VMI) and Medtronic as well as his current role of helping others realize their ideas.
"My mission is to help others understand the processes involved in developing products from the ground up. Not only from the technical aspect of planning, designing, and manufacturing, but also in the education of whats next at each step. What is to be expected and where resources should be exhausted or reserved as they strive to minimize risk."
Zewski Corporation services both corporate and individual clients, but recognizes the difference in the needs of each and strives to support both with their own particular focus.
"For our corporate clients we are well versed on the regulatory needs and regulations surrounding bringing safe products to market both in the U.S. and abroad. However our services for inventors must first begin with the realization that without the support of a team, such as found in the corporate clients, they are likely to have a much more uphill battle. Nearly nine of ten will not get their product to market. This reality shifts our focus from simply doing what the customer asks, to assisting the customer in reducing the their risk. Products and ideas are very competitive, clients have to be educated on how to succeed facing the challenges of competitive overseas manufacturing and the modern age of marketing."
Larry holds 13 U.S. and E.U. patents and has several pending patents. The company has produced several award-winning products and has received numerous awards of excellence from its clients.