Zewski Corporation has invested largely in training, software, and equipment annually, ensuring we provide our customers with the latest in Automated Design, Prototyping, Testing and Communication technologies. We make this commitment in order to build a seamless system of designs and documentation from concept to pre-production
Below is more information about the core team at Zewski:
Larry Kiliszewski
President
In 2004, Larry Kiliszewski created Zewski Corporation to bring clients a way to bridge the gap between their ideas and the products they wanted to build. A Draftsman turned Product Engineer who built his career off experience, Larry has built Zewski Corporation by tailoring services to a creative clinical inventor base and engineers looking for both design and direction. Each year he continues to builds upon his years of experience from his roots at Ricon (VMI) and Medtronic Diabetes.
Larry is an inventor on 19 U.S. and E.U. issued patents. In addition, the company has produced several award-winning products and has received numerous awards of excellence from its clients.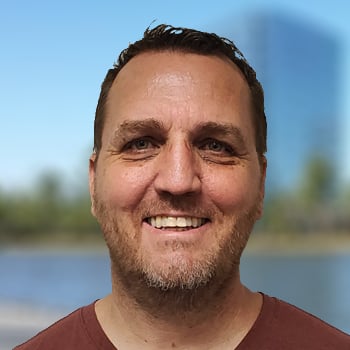 Charlene Kiliszewski
Chief Financial Officer
Charlene manages all financial operations, business contracts, disclosures, preliminary patent/trademark documents, and the day-to-day business management activities. She has an Associate's degree in Natural Sciences and over 21 years of experience in business financial operations and business agreement preparation for various industries, including music publishing while living in Los Angeles, CA.
In her off time, she enjoys reading, yoga and spending time with her family.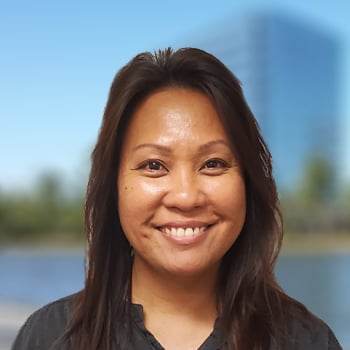 Daniel Saldana
Engineering Manager
Daniel has a Bachelor's degree in Mechanical Engineering Technology from the University of Houston with experience in mechanical and optical mechanical systems, including electro-mechanical components for hyperspectral imaging systems.
He has an in-depth knowledge of delivery of mechanical test systems for disposable and reusable medical products. Daniel has strong personal skills and a high level of patience and tolerance when it comes to dealing with client and employee needs. Daniel travels regularly for Zewski and during his travels, he likes to hike and explore nature on his time outside business.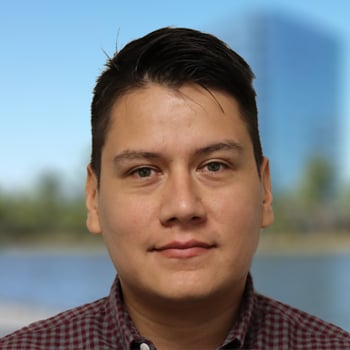 Kunal Bijlani
Mechanical Engineer, Test Systems
Kunal has a Master's degree in Mechanical Engineering from the University of Texas, Arlington and a bachelor's degree in Mechanical Engineering from the Narsee Monjee Institute of Management Studies University, Mumbai, India.
Before coming to work at Zewski, Kunal worked in the Motorsports industry analyzing fuel and air flow through engines and turbochargers. He now uses that experience to understand fluid dynamics of test systems and medical device functionality. Kunal loves European Motorsports, working and has a real thirst for life.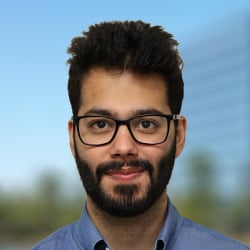 John Zhang
Product Engineer, Global Health
John has bachelor's degrees in Biomedical Engineering from Rice University. John has been selected for a unique joint relationship with Zewski Corp and Rice University SPUR (Special Unit for Respiratory Research) to work on projects to benefit the global health market. Part of his role includes traveling to disadvantages counties and spending time in the Texas Medical Center working with clinicians.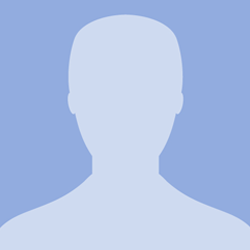 Kevin Cajiles
Compliance Document Coordinator
Kevin is the latest addition to the company, assisting with project-level compliance document and project planning. His unconventional path to Zewski Corp. includes a 15-year stint in media on both the agency and client side, after receiving his Bachelor's degrees in Psychobiology from UCLA.
During his career, he has been responsible for executing various marketing projects for high-profile entertainment brands, including Showtime, Comedy Central and Sony Pictures. Kevin is an expert in strategic thinking, problem solving, flexibility in dealing with workload-priority changes, and a bit of a spreadsheet / word-processing ninja. As a New York transplant, Kevin loves the theater and Central Park.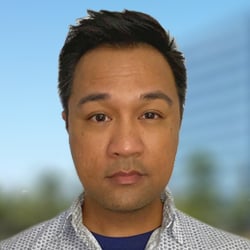 Ali Daoud
Biomedical Engineer
Ali has a Biomedical Engineering degree from the Cullen College of Engineering at the University of Houston. He worked as an intern at ZewskiCorp for one year before becoming a full-time employee.
His college career focused on SolidWorks and electrical design in the medical field, with a capstone project focused on creating an SLA printer for high-throughput living cell assays. He spends his free time training in martial arts and conditioning for triathlons.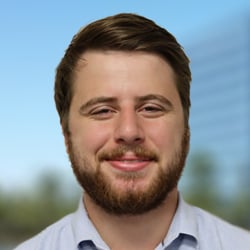 Andrew Switzer
Technical Illustrator
Andrew's art and design skills fit right into our team at Zewski. He has attended the Glassel School of Art as well as the Gemini School of Visual Arts and Design, making him perfect for his work preparing technical drawings for patents and presentations as well photorealistic renderings.
In addition, Andrew managers our prototyping service as well as our 4 - 3d printers. Outside the office, Andrew is also passionate about science and math which he expresses it in his interest in rocket building and following technical advancement in the space industry.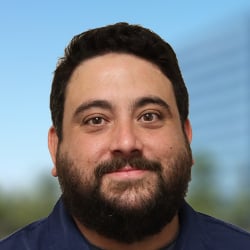 Angie Cajiles
ADMINISTRATIVE ASSISTANT
For more than 8 years, Angie has been working with Zewski bringing smiles to the office and keeping us all in line. As an assistant to the CFO, she handles a variety of tasks related to accounting, billing, and administration. Angie graduated from the University of Colorado, Aurora with a bachelor's degree in accounting. She joined Zewski after many years in the banking industry.
Angie loves seeing new places and spending time with her kids and grandkids, whom she loves almost as much as Barry Manilow.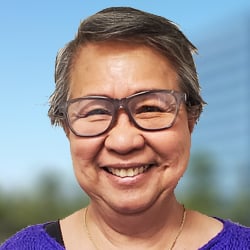 Tyler Kiliszewski
LAB ASSISTANT
Tyler first helped at Zewski vacuuming the floors when he was just 5 years old. Over the years he has been asked to help weekend after weekend, cleaning up after staff, running errands, and moving and installing furniture and equipment as we have grown. During his senior year of high school, he worked under Kunal Bijlani, conducting testing, running 3D printers and even doing some fixture design in SolidWorks.
He is currently enrolled at UTSA studying biomedical engineering and works part-time when he is home on breaks. Tyler enjoys hanging out with friends, the beach and watching movies with his siblings.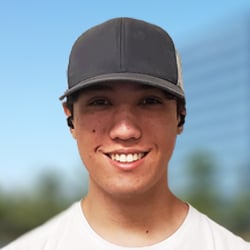 Eliya Cajiles
LAB ASSISTANT
Eliya is a bright energetic minded student whose focus was advanced placement in math and sciences, graduating in 2019 from Klein Oak High School in Spring. Eliya is currently enrolled at the University of Houston studying biology and working part-time in between classes.
Eliya serves on the executive board for Delta Zeta as Vice President of New Member Education and enjoys crafts and playing the Viola.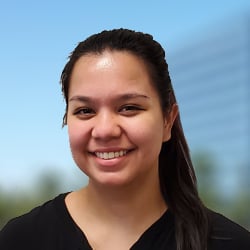 Gboly Harris
Advisory Board, Clinical
Gboly has a bachelor's degree in Respiratory Therapy and a Master's in Business and Entrepreneurship. After over 10 years bedside, he works as a clinical educator and assistant director at Texas Children's Hospital.
Larry Kiliszewski met Gboly at an AARC (American Association of Respiratory Care) conference about 7 years ago. Since our relationship has grown with the opportunity to work together on projects with shared client projects and one-on-one brainstorming sessions. As Gboly moved from bedside to business, his perspective on patient need as well as hospital and payer needs has made his opinion very valuable in the development of devices.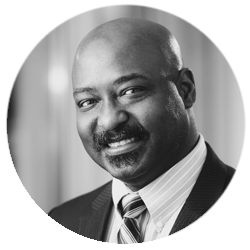 Rudy Montalvo
Consultant, Chemical Engineering
Rudy, McConnel, Montalvo & Associates, has 30 years' experience in device design and delivery systems engineering, with a Bachelor's Degree from Northeastern University in Chemical Engineering.
Rudy and his partners at MM&A, play a critical role in our work at Zewski Corp. applying their extensive experience to solving our unique challenges related to material analysis and delivery gases and fluids to the body. Rudy can be reached directly if your organization has these specific needs at rmontalvo@mcconnmont.com.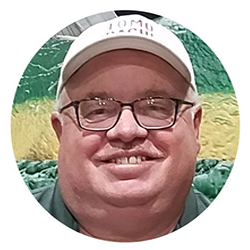 Arin Holecek
consultant, biomedical enigneering
Arin has a Master's degree in Biomedical Engineering from the University of Tennessee and a Bachelor's degree in Mechanical Engineering from the Colorado School of Mines.
Arin worked in medical, oil and gas and the semiconductor industries for Medtronic, Baker Hughes and Honeywell. She has extensive knowledge of engineering from R&D to manufacturing. For Zewski, Arin works part-time acting as an independent reviewer of technical documents from her home in Colorado. Arin has 13 U.S. and international patents and has multiple pending patents. In her spare time she enjoys family time, painting and the mountains of Colorado Springs, CO.