Controls prevent errors
Design documentation seems daunting when we consider the way a government defines its regulations. However, our firm defines clear processes that simplify the organization and methods to meet requirements, while improving the quality and safety of products.
Design Documents
Document user, performance, and regulatory needs

Define testing and document the results

Define labeling for safety and user experience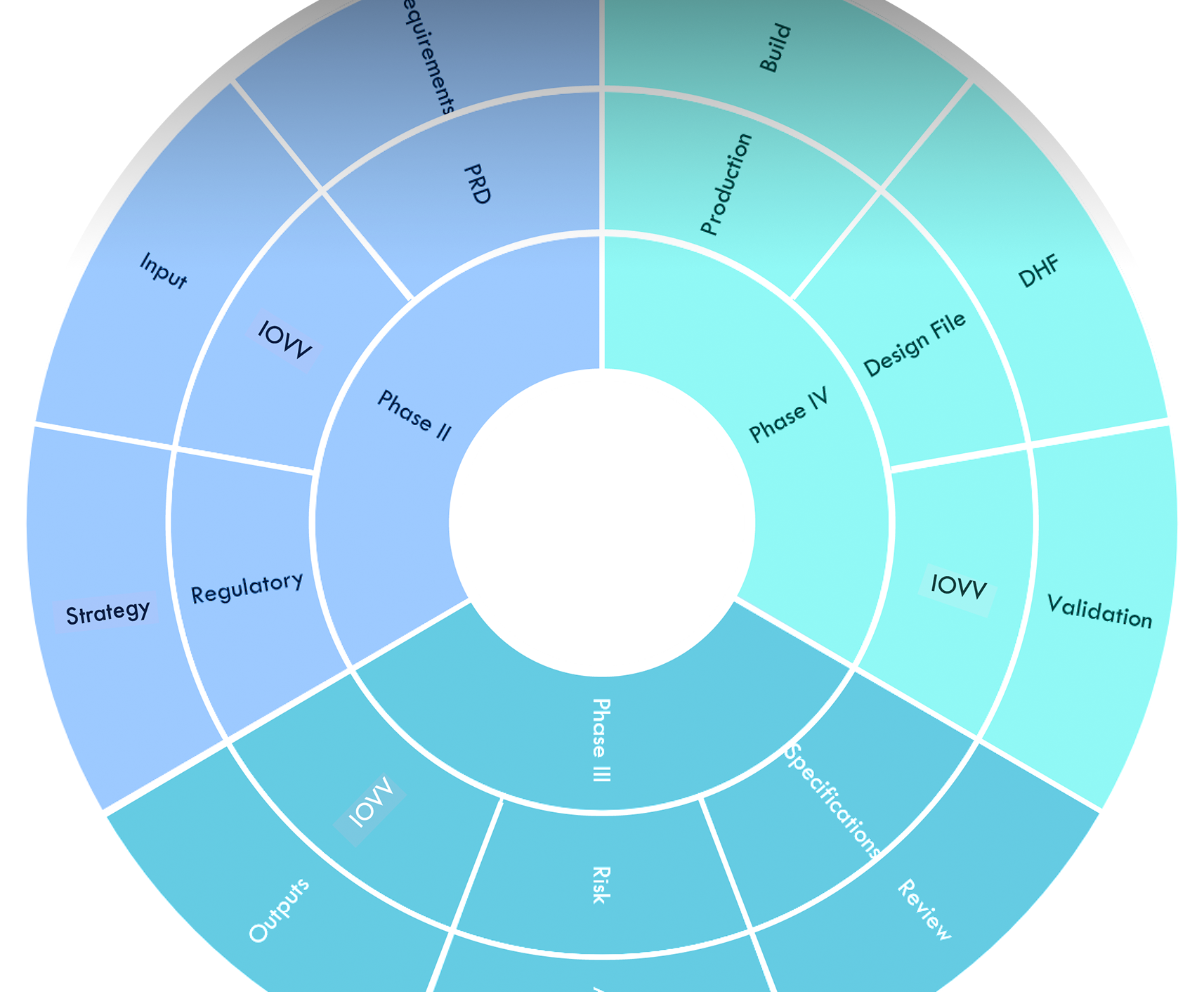 Regulatory Documents
A 510k filing can be comprised of thousands of pages. Several design processes may only require a few dozen pages. The key is a process like ours that can accommodate all levels of client needs.
What Documents Do I Need?
And when do I need design controls?
Design Control Process
User Requirements
Performance Spec.
Risk Plan
Risk Analysis
Drawings
Labeling
Verification Protocols
Verification Test Reports
Manufacturing Planning
Clinical Study
Validation Protocols
Validation Reports
Risk Countermeasures & Report
Review Period
DHF or Tech File
Safety and risk documents are the minimal considerations a device manufacturer should consider when developing a device.
Although many agencies allow self-regulating on low-level devices, the accuracy of a manufacturer's self-regulated records can be questioned during audits or lawsuits.
Higher-risk devices require a more stringent and controlled design process conforming to 21 CFR 820.30 and EU MedDev requirements.
This list represents the bulk share of the documents needed to produce a sufficient design file. Each item requires team interaction and a high level of detailed understanding of device design and regulations associated with your product code.
Payback
In 2017, baby Luke was born to the family of a Zewski team member, and our employees were able to see the products they designed, firsthand and personal.